Close Interval Survey

Close Interval Survey (CI Survey) module records pipeline potential readings for close interval surveys. The module collects survey readings from a data cane or wire counter connected to the Allegro AX , Mesa 3, or iOS device.

CI Survey measures voltage using the digital voltmeter (DVM).

After completing the survey, you can transfer it to your computer via a USB connection. Survey files can then be imported into PCS. Refer to Import Survey Files to PCS 2.1 for more information.

CI survey files can be set to be automatically save, or you can manually save them. Surveys are saved to the internal storage/Android/data/com.aiworldwide.ai/files/CI/ folder on Android devices, or the Files/On My iPad/CartoPac CP/Files/CI/ folder on iOS devices. To set Autosave, refer to CI Settings.

To open the CI Survey module, tap CI Survey from the CartoPac Cathodic Protection app home window.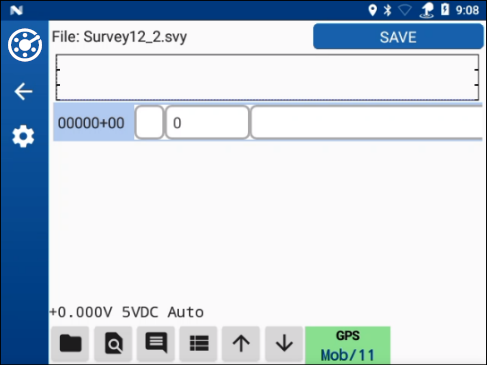 CI Survey Main Window - List View
Refer to the following topics for more information about using the CI Survey module: